Are you looking for free experiments for kids? Here's an easy science experiment that doesn't need any special materials or skills, just bags of curiosity…
This decomposing experiment is a great way to show composting in action. If you're looking for STEM activities for primary school or home school science lessons about living things and habitats, this investigation is a winner!
Keep scrolling to be in with a chance of winning some awesome, earth-friendly prizes, too!
Decomposing experiment for kids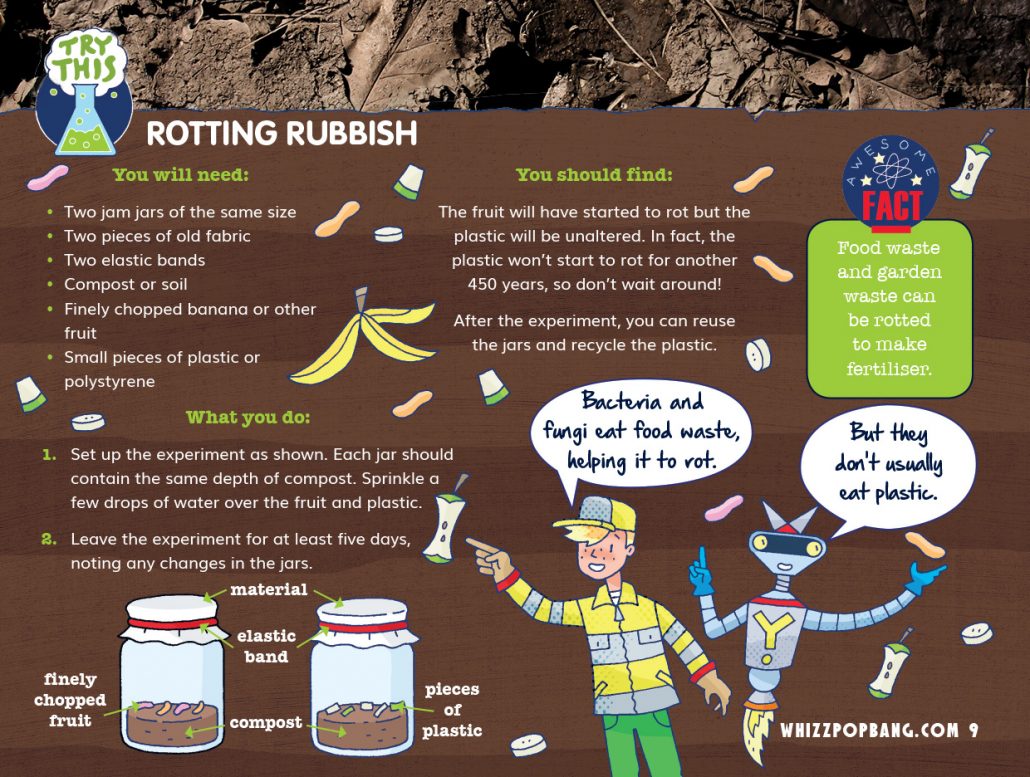 For this experiment you will need:
Two jam jars of the same size
Two pieces of old fabric
Two elastic bands
Compost or soil
Finely chopped banana or other fruit
Small pieces of plastic or polystyrene
The decomposing experiment
Set up the experiment as shown. Each jar should contain the same depth of compost.
Sprinkle a few drops of water over the fruit and plastic.
Leave the experiment for at least five days, noting any changes in the jars.
You should find the fruit will have started to rot but the plastic will be unaltered. Bacteria and fungi eat food waste, helping it to rot, but they don't usually eat plastic. The plastic won't start to rot for another 450 years, so don't wait around! After the experiment, you can reuse the jars and recycle the plastic.
If you're a teacher or home educator looking for more teaching ideas and STEM activities covering the topic living things and habitats, check out the Rotting Rubbish investigation and an Investigation into Bacteria from the Whizz Pop Bang science and reading learning lab whizzpopbang.com/teaching-resources
COMPETITION TIME! WIN A SET OF PATCH BAMBOO PLASTERS FOR YOUR FAMILY…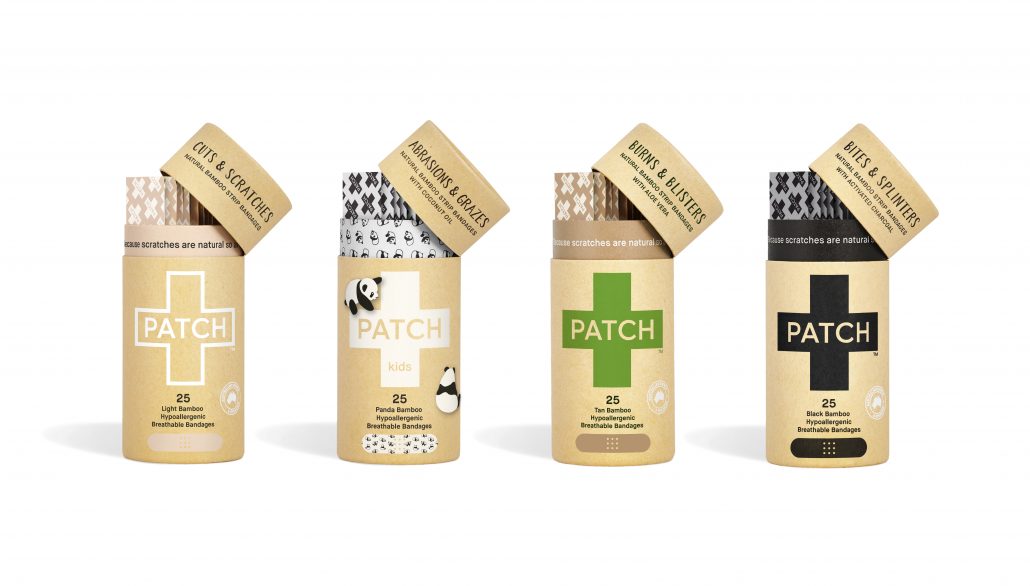 PATCH adhesive bandages are crafted with 100% organic bamboo fibre with the added natural goodness of activated charcoal, aloe vera and coconut oil.
Did you know that most plasters contain plastic and so take a very long time to degrade? PATCH adhesive strips are wound coverings made from organic bamboo which break down in just a few weeks after they've been used.
Watch how PATCH plasters biodegrade…
We've got two sets of PATCH Bamboo Plasters to give away to two lucky Whizz Pop Bang readers! Each winner will get 25 Light Bamboo Patches (to help repair minor cuts), 25 Coconut Oil Patches (to soothe grazes), 25 Aloe Vera Patches (ideal for minor burns and blisters) and 25 Black Bamboo with Activated Charcoal Patches (for bites and splinters).
Grazed knees have never looked so good (or been so kind to the planet!)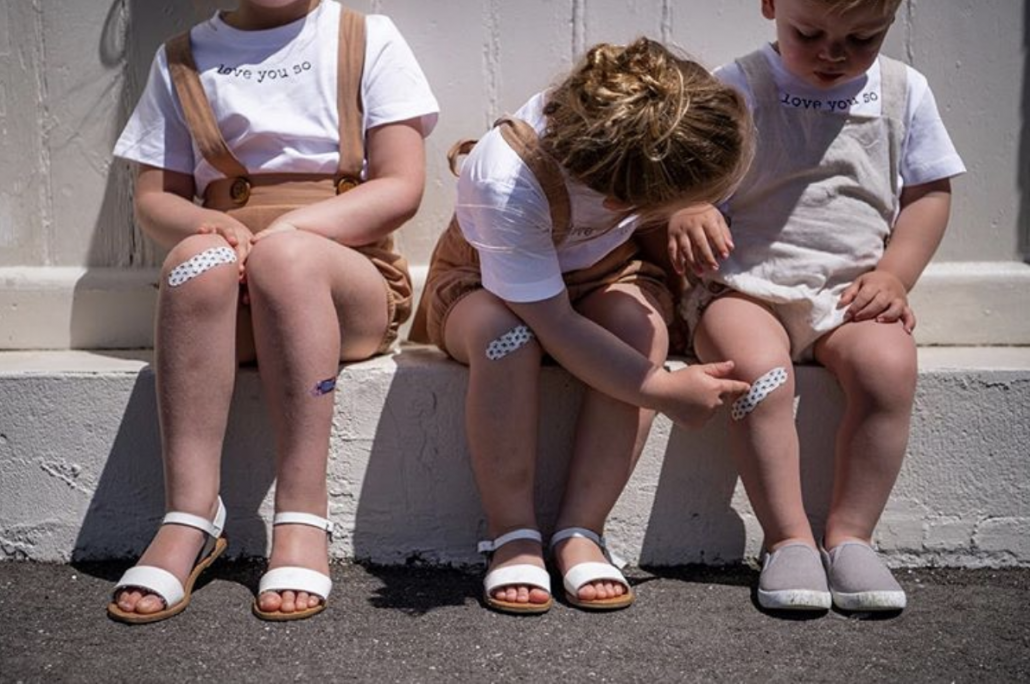 PATCH, the natural alternative to wound care that just loves your skin!
LATEX FREE – PARABEN FREE-THIMEROSAL FREE – CRUELTY FREE
To enter this competition, answer this bamboo-zling question in the comments box below:
Bamboo is….
The slowest-growing plant on the planet
The most expensive plant on the planet
The fastest-growing plant on the planet
This competition closes at midnight on 31st July 2019. For full terms and conditions visit whizzpopbang.com/terms
PATCH is available to buy from www.patchstrips.eu and from mid-July, you will be able to buy PATCH in most Holland & Barrett and Superdrug stores across the UK.