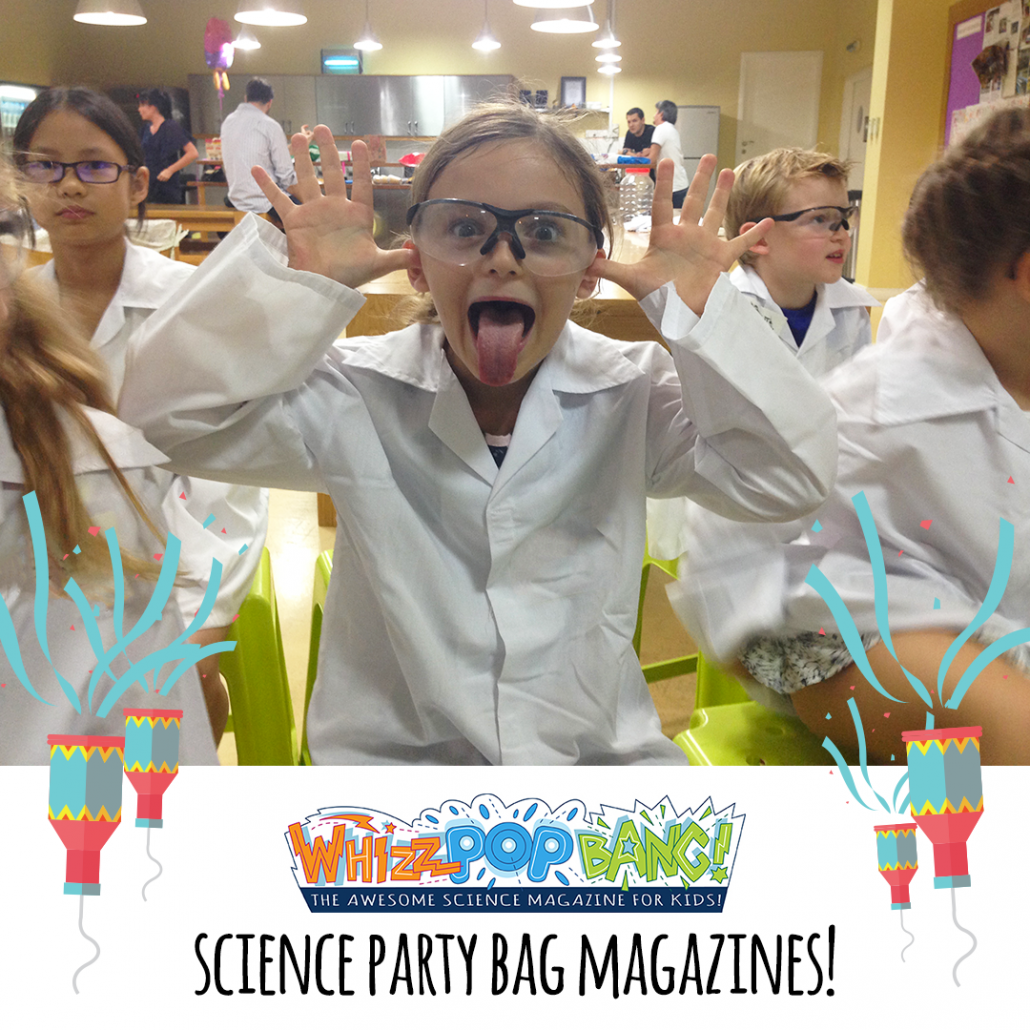 Are you planning a science birthday party for your budding mini scientist? We've got the ideal party bag filler so all your guests can enjoy hands-on science fun at home! Buy a bundle of the latest edition of Whizz Pop Bang magazine, bursting with hours of science fun for 6-11 year olds.
Order here and simply select how many magazines you require (there's a minimum quantity of 10 magazines) and you'll benefit from the specially reduced rate for bulk purchases of the same edition – only £2.50 per magazine, including UK delivery. This party bag bundle is only available for UK customers. For international orders, please contact us at hello@whizzpopbang.com and we'll be happy to calculate the postage costs for you.
If you need ideas for DIY science parties check out our Spy Science issue that comes with a free stargazing party planner!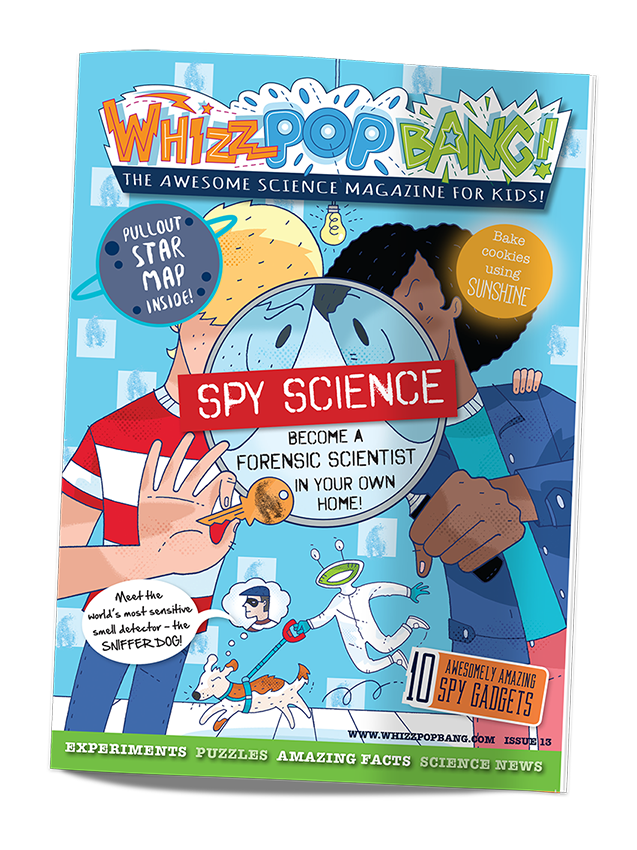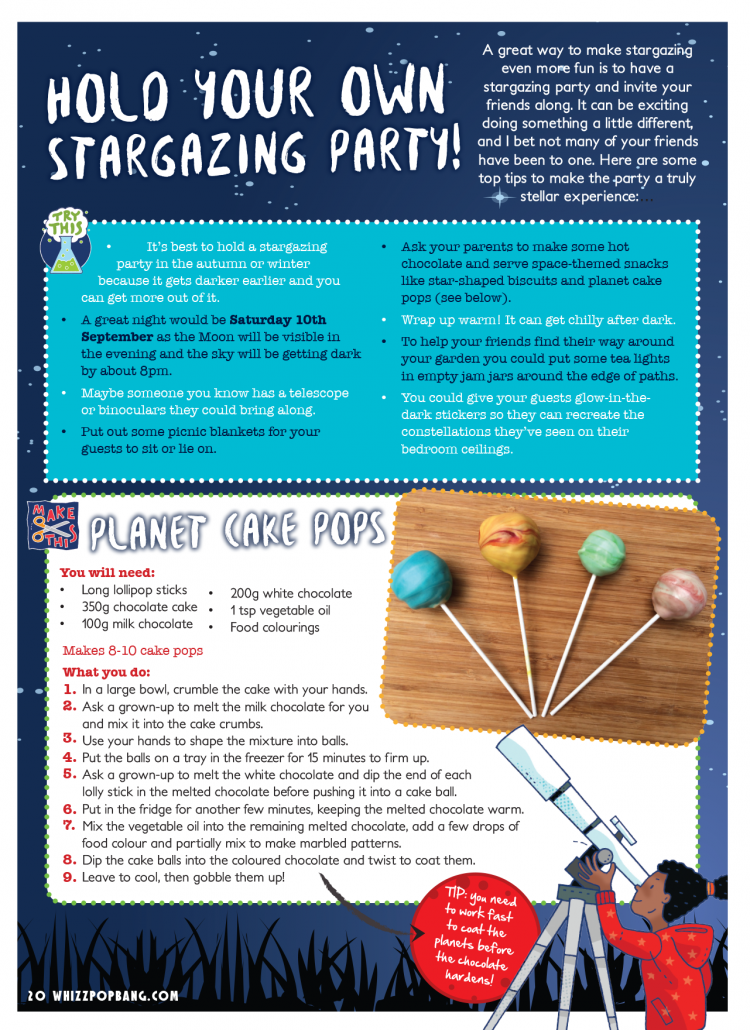 Free pullout star map: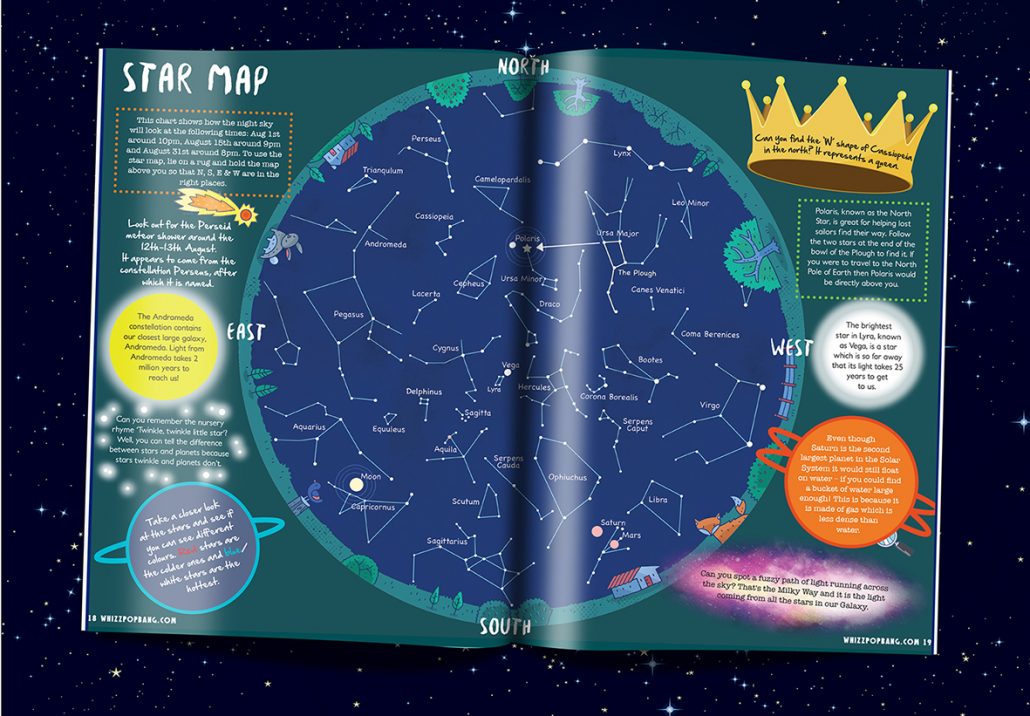 More ideas for DIY science parties for kids: