In this issue we go mad for conkers and pine cones with fun hands-on science activities to learn all about how seeds spread. Everyone wants a bit of distance from their parents from time to time, but since seeds can't move, they instead rely on cunning techniques to find their own patch of ground. Imagine being fired away from your parent in a green slimy liquid! Yes, this issue we're looking at seed dispersal – you can try modelling dandelion seeds, making your own pinecone bird feeders and experimenting with a sycamore seed heli-spinner. Find out about the history of the invention of Velcro, which was inspired by nature's own burs and take a peek inside a top-secret seed bank buried deep inside an arctic mountain. Happy experimenting kids!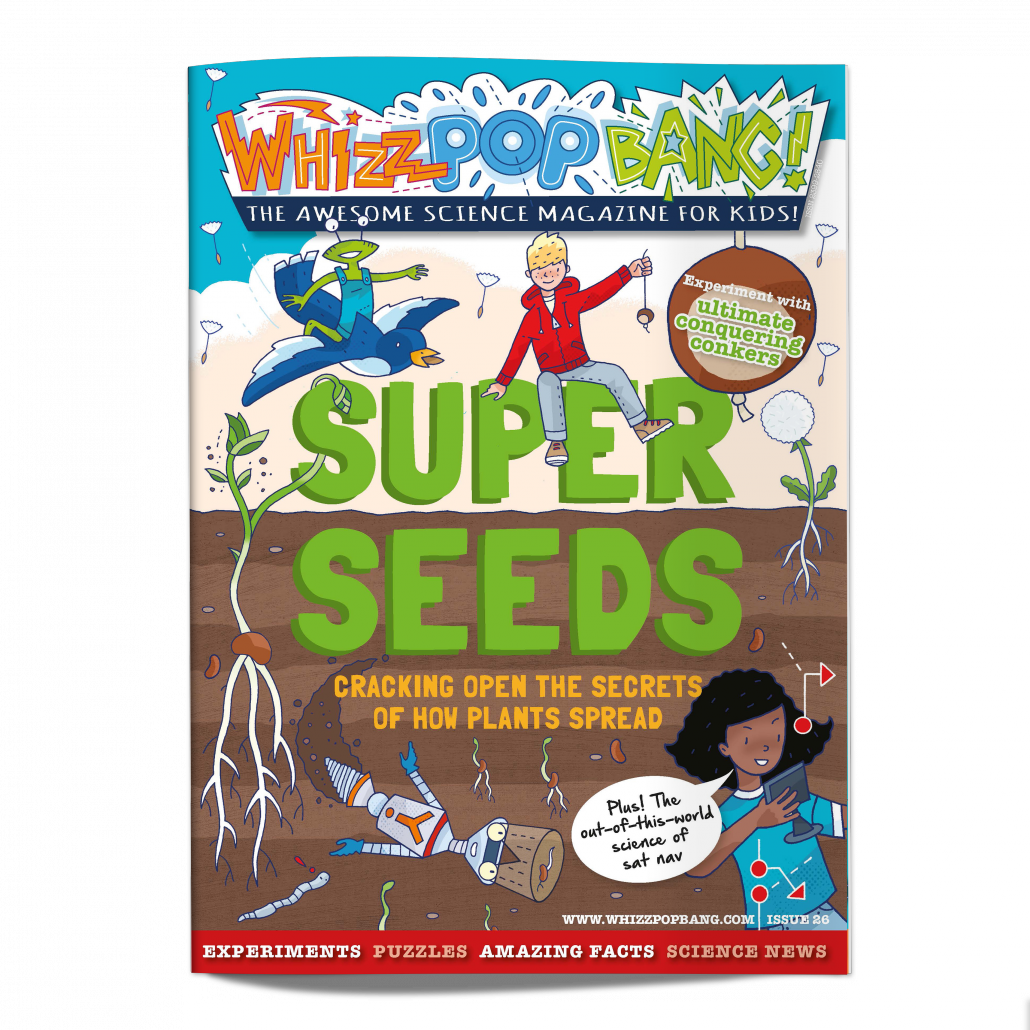 Not a subscriber? Click here to start a monthly subscription from just £2.92 a month with FREE Uk delivery. 
Buy this SUPER SEEDS single issue in our online shop packed full of all our super science magazines and bundles!