Have you been reading about coral polyps in Whizz Pop Bang's REMARKABLE REEFS edition?
This video shows how you can make your own edible polyp using banana, biscuits and sweets. Yum!
Find out more in REMARKABLE REEFS, available in our shop now!
This is great activity for schools teaching Animals, including humans and Living things and habitats at Key Stage 2. If you're looking for science activities linked to coral reefs, give it a try!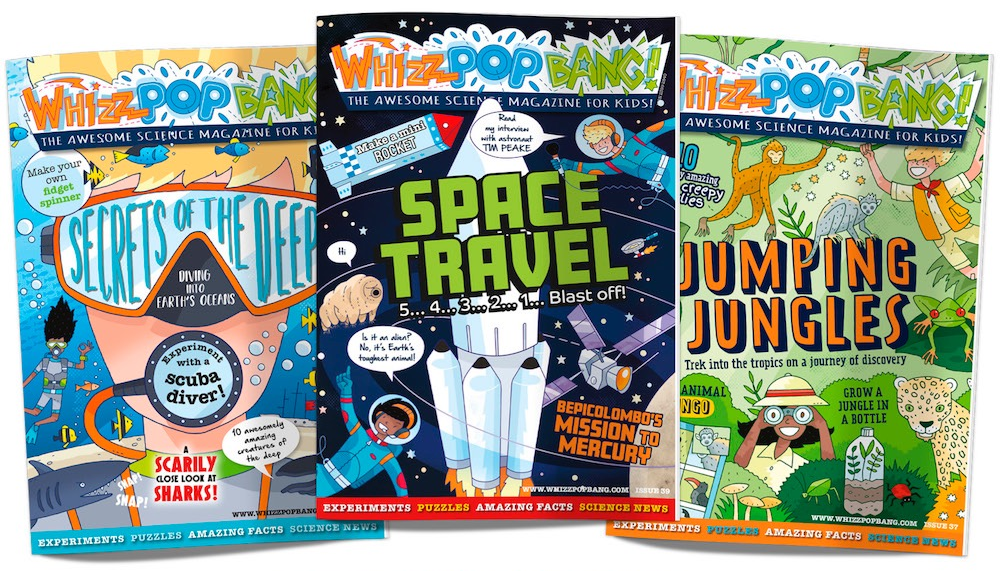 Whizz Pop Bang is a top-quality, gender-neutral, advert-free science magazine for families everywhere. Each issue is packed with experiments, activities, amazing facts, puzzles, jokes, riddles and more. Find out more here!