It's DAY THREE of WHIZZ POP BANG'S 12 DAYS OF CHRISTMAS PRIZES! Every day until 12th Dec, we'll launch a competition to give you and your budding scientists a chance to win awesome prizes. Don't forget to come back tomorrow for another chance to win…

Today, you could win a CHRISTMAS CURIOSITY BUNDLE! This science-stuffed gift bundle contains:
💫 The Whizz Pop Bang Science Joke book – stuffed with over 200 hilarious jokes to get the whole family laughing out loud!
💫 Whizz Pop Bang Issue 41: Jingle Bell Rock – A mash up of musical science!
💫 Whizz Pop Bang Issue 17: 12 Days of Christmas – Edible science to see you through the festive season!

It's perfect for popping under the tree!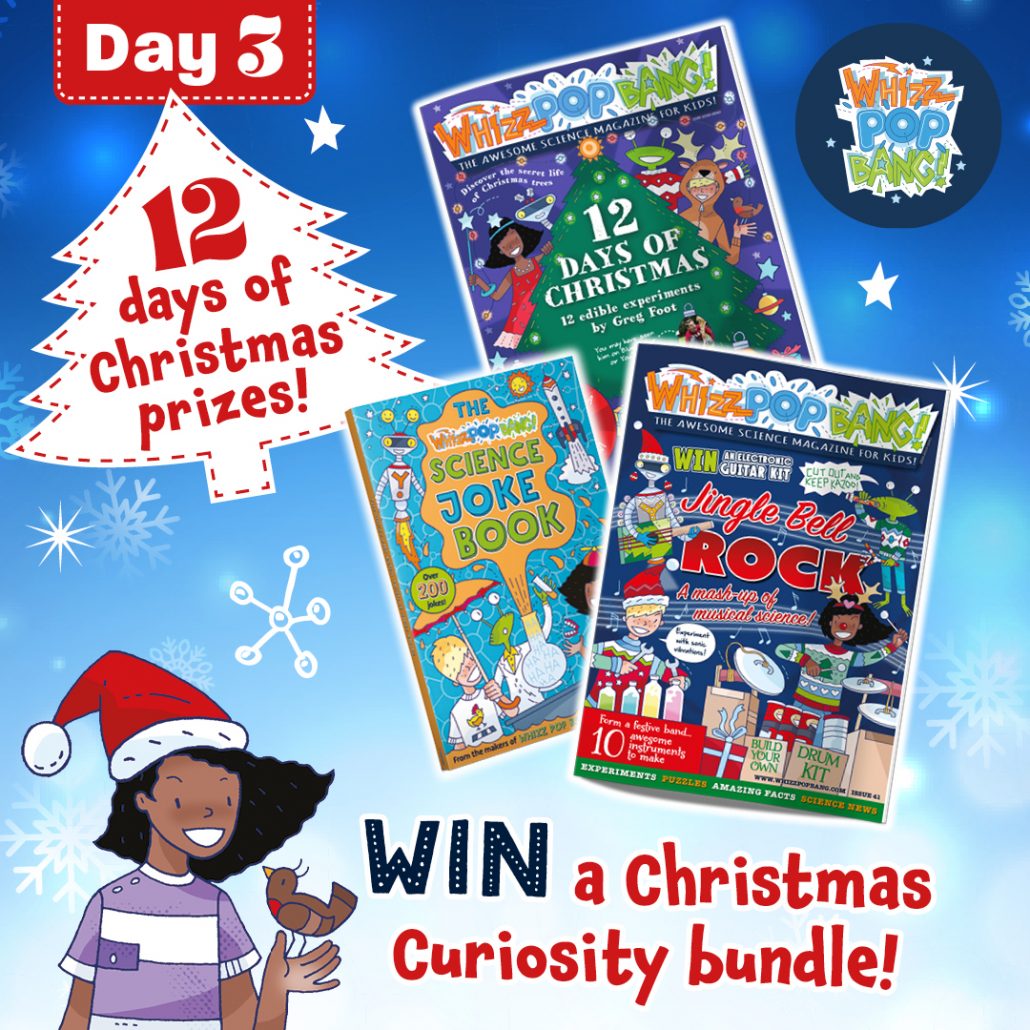 To be in with a chance of winning this perfect prize, just answer this question in the comments:
Which of the below is NOT a layer of the Earth?
A The core
B The mantlepiece
C The crust

This competition closes at 7am on Wednesday 2nd December 2020. Whizz Pop Bang competition terms and conditions are here.
Good luck!
---
Whizz Pop Bang is a top-quality, gender-neutral, advert-free science magazine for families everywhere. Each issue is packed with experiments, activities, amazing facts, puzzles, jokes, riddles and more. Find out more here!