We're getting crafty with Build Your Own for December's online competition! Enter our competition to be in for a chance of winning one of THREE bundles! Build Your Own's new eco-friendly, STEM-inspired Periscope and a Whizz Pop Bang Snip-Out Science Book filled with 30 projects to cut, fold and stick!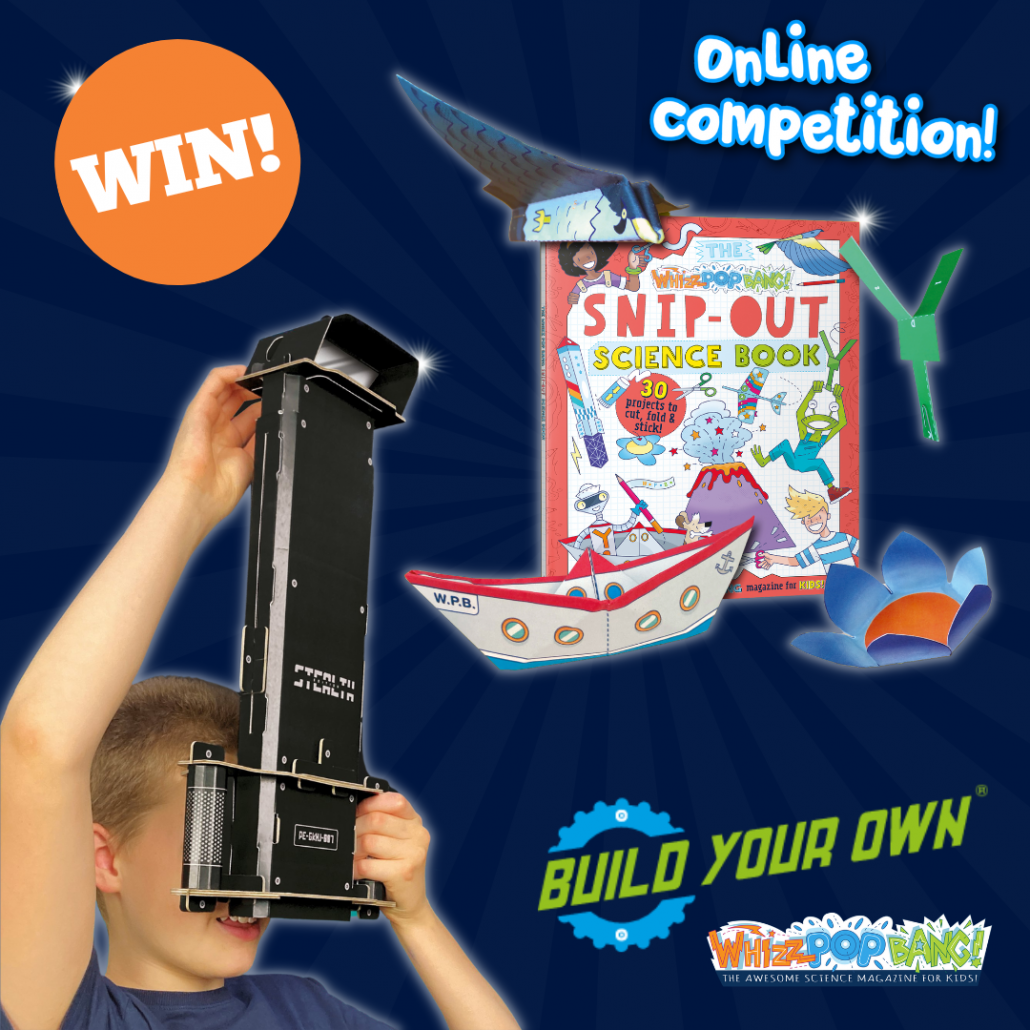 Build a fully functioning periscope with this incredibly clever kit from Build Your Own. Simply press out the parts then slot them together to construct a fun, lightweight and ergonomically designed periscope with a wide viewing area and extendable telescopic tube.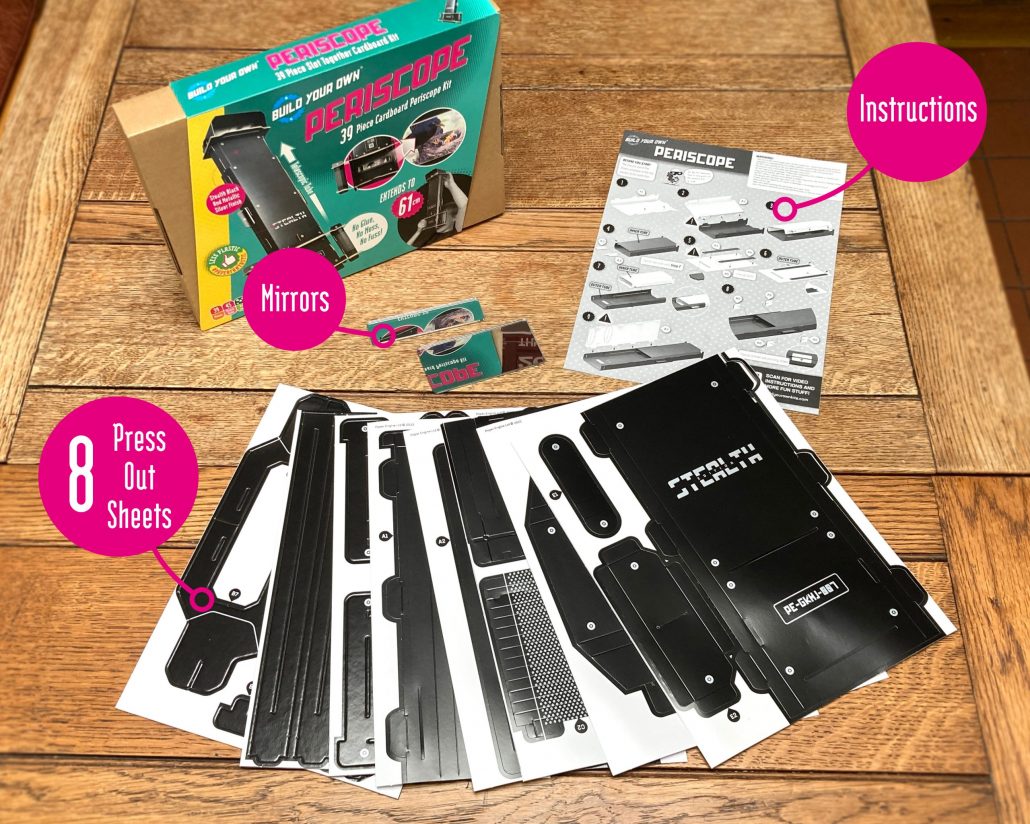 Everything you need to create the periscope is inside the box, including easy-grip handles which make the Periscope super easy to use and two high-quality mirrors ensure a bright, sharp image; also comes with a safety cap to protect the mirrors.
Even better, it's made from sustainable cardboard using minimal plastics, the Periscope is stealth black with metallic silver detail with a sleek in design and will look great on the shelf when not in use.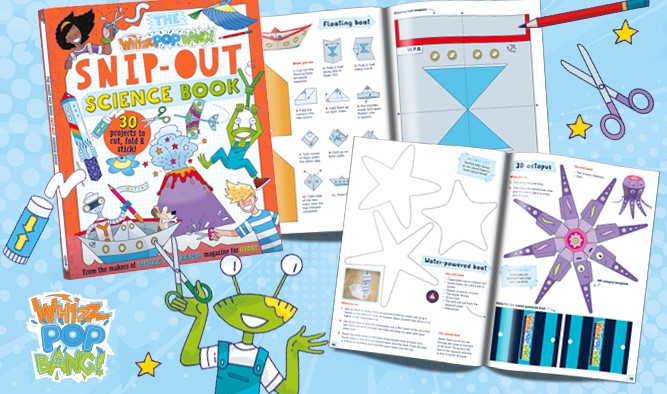 The awesome Whizz Pop Bang Snip-Out Science book is stuffed with 30 projects to cut, stick and fold, all with a science twist! Test fantastic flying machines, engineer brilliant bridges, make a moveable skeleton, craft some super sea creatures and much more!
It's printed on high-quality uncoated paper, designed to be snipped out and experimented with! The book is slightly larger than A4 in size and contains 64 action-packed pages, based on the paper activities from the Pullout sections of Whizz Pop Bang. With so many projects to get stuck into, it's sure to keep your child busy for hours and hours!
Will you be a lucky winner?
We are running this competition on Instagram and Facebook only! Head over to our socials to find out how to be in for a chance of winning one of three of these awesome bundles.
T&C's: This giveaway closes at midnight on Saturday 31st December 2022. Three winners will be selected at random from all entries via Facebook and Instagram and will be contacted in the first week of January 2023. This competition is open to UK residents only. Winner will be informed via the original comment you made on the appropriate platform and will be from @whizzpopbangmag – please be wary of scams, do not give personal details or follow any links from other accounts. For full terms and conditions visit http://buff.ly/3ij98Q3?fbclid=IwAR0eEqSY-V9JtUvvaYsKhjvmSRBURmapUOmYBaR7hl5XESRIS3hdqsWTqHI. This competition is in no way affiliated, endorsed, sponsored or administered by Instagram or Facebook.