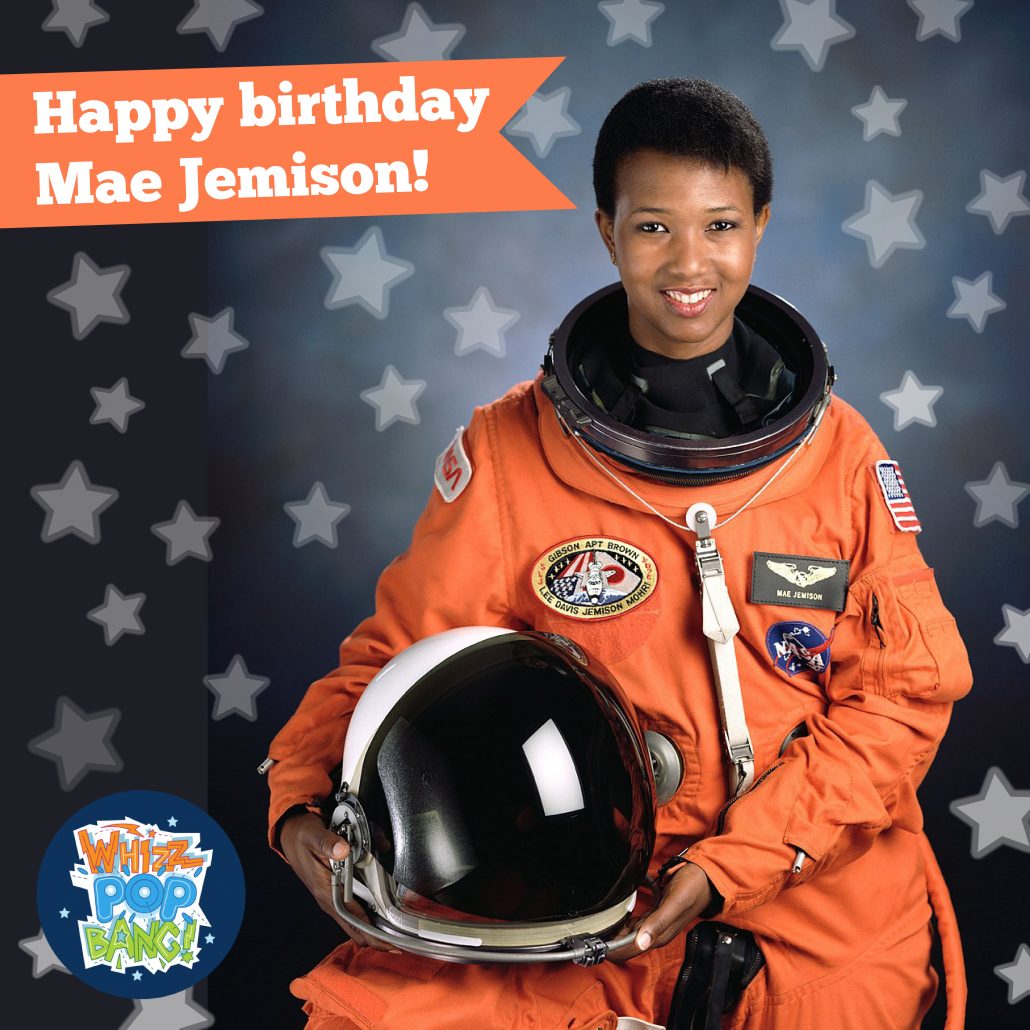 To celebrate Black History Month and Mae Jemison's birthday on 17th October, we're giving away a free sample page from Whizz Pop Bang magazine – a feature all about engineer, doctor, astronaut, dancer and scientist, Dr Mae Jemison.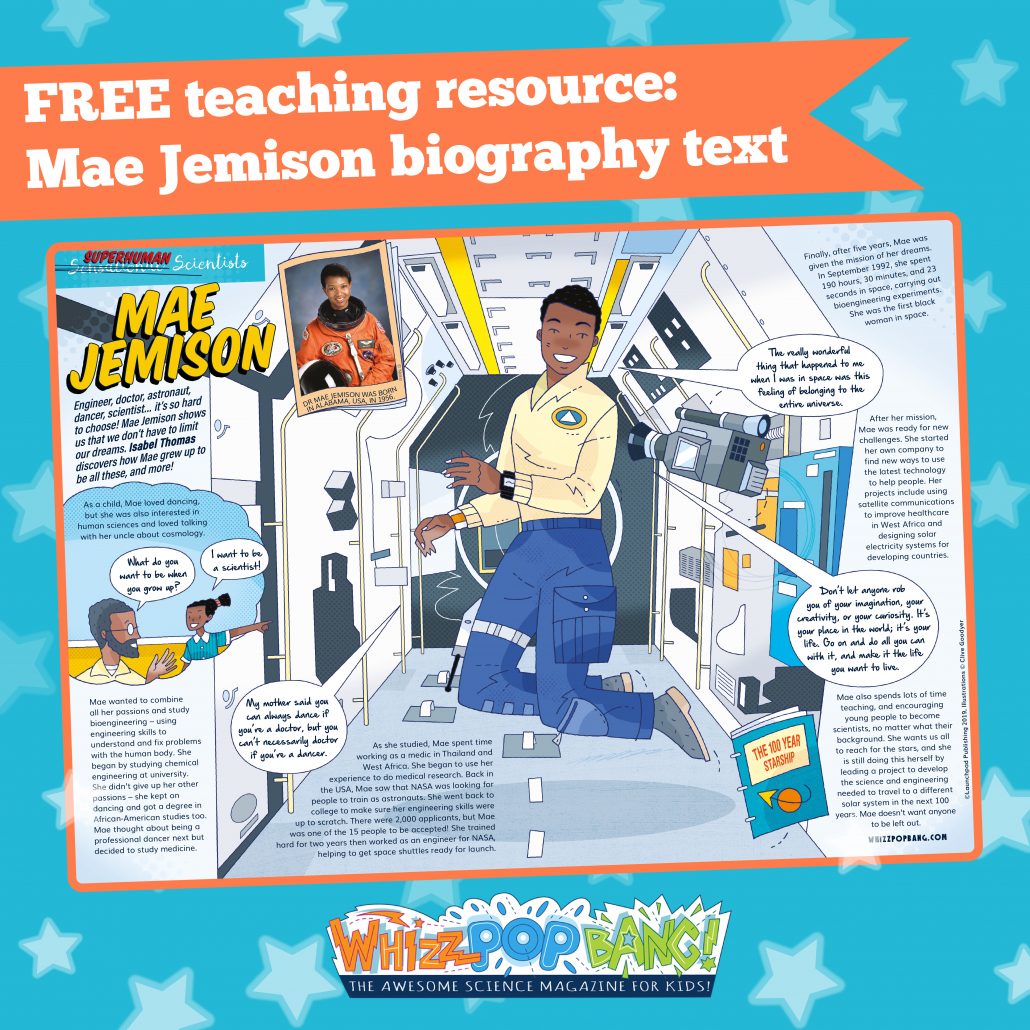 And that's not all… if you're looking for primary science teaching resources or reading comprehensions, you're in luck. Keep scrolling to find a heap of resources linked to this biography text!
Find out more about this teaching resource that's perfect to use during Black History Month:
A biography text for year 3 and P4, linking to the topics animals including humans and body systems and cells, on the remarkable scientist Mae Jemison. Mae Jemison trained to be a dancer, engineer, scientist and astronaut! Mae also spends lots of time teaching and encouraging young people to become scientists, no matter what their background. She wants us all to reach for the stars, and she is still doing this herself by leading a project to develop the science and engineering needed to travel to a different solar system in the next 100 years. Mae doesn't want anyone to be left out.
Year groups: Year 3 and P4
Topics: Animals including humans
This downloadable reading pack includes:
An A3 reading spread for you to print.
Reading comprehension question and answer sheets, differentiated using our magnifying glasses key (on the bottom right). One magnifying glass indicates easier and two means harder.
Download your FREE teaching resources here:
Our award-winning resources…
🧪Are compiled by expert teachers and scientists
🧪 Bring science to life in your child's classroom
🧪 Are easy to download
🧪 Make planning science lessons simple
🧪 Link to the National Curriculum for England and the Scottish Curriculum for Excellence for primary schools
Our award-winning downloadable resources make it easy for teachers to teach inspirational science to primary school children. We have a huge library of over 300 curriculum-linked science and reading resources, including hands-on science lesson plans, stimulating science reading comprehensions and science vocabulary posters.
Your school can download FREE sample resource packs via our website, and claim a FREE copy of Whizz Pop Bang magazine, too! Simply click 'Sign up for FREE resources' on our schools page…
Teachers say…
The lesson plans from Whizz Pop Bang are fantastic – exactly what teachers want! Written by teachers, for teachers, they are clearly laid out and concisely written so you can pick them up and use them straight away."
Paul Tyler, Primary Science Lead, Glasgow
"The resources and magazines are linked to the science curriculum and support cross-subject learning. Plus they're bursting with awesome experiments that my less confident colleagues can teach with ease!"
Kay Wilkie, Shawridge Primary School