Are you looking for planning resources for teaching forces in year 5? Here's how you can use our new downloadable pulley investigation resource to easily create a memorable lesson that produces the sticky knowledge Ofsted will be looking for…
An investigation into pulleys
Our pulley investigation requires pupils to build a simple pulley and then add more to create a pulley system. They will compare the difference that adding more pulleys makes to the force used by measuring. A bucket is added to one end and pupils use a form of measurement, e.g. weights from the maths cupboard or a non-standard unit such as Unifix™ cubes, to record the results and help them come to a conclusion about why pulleys are useful.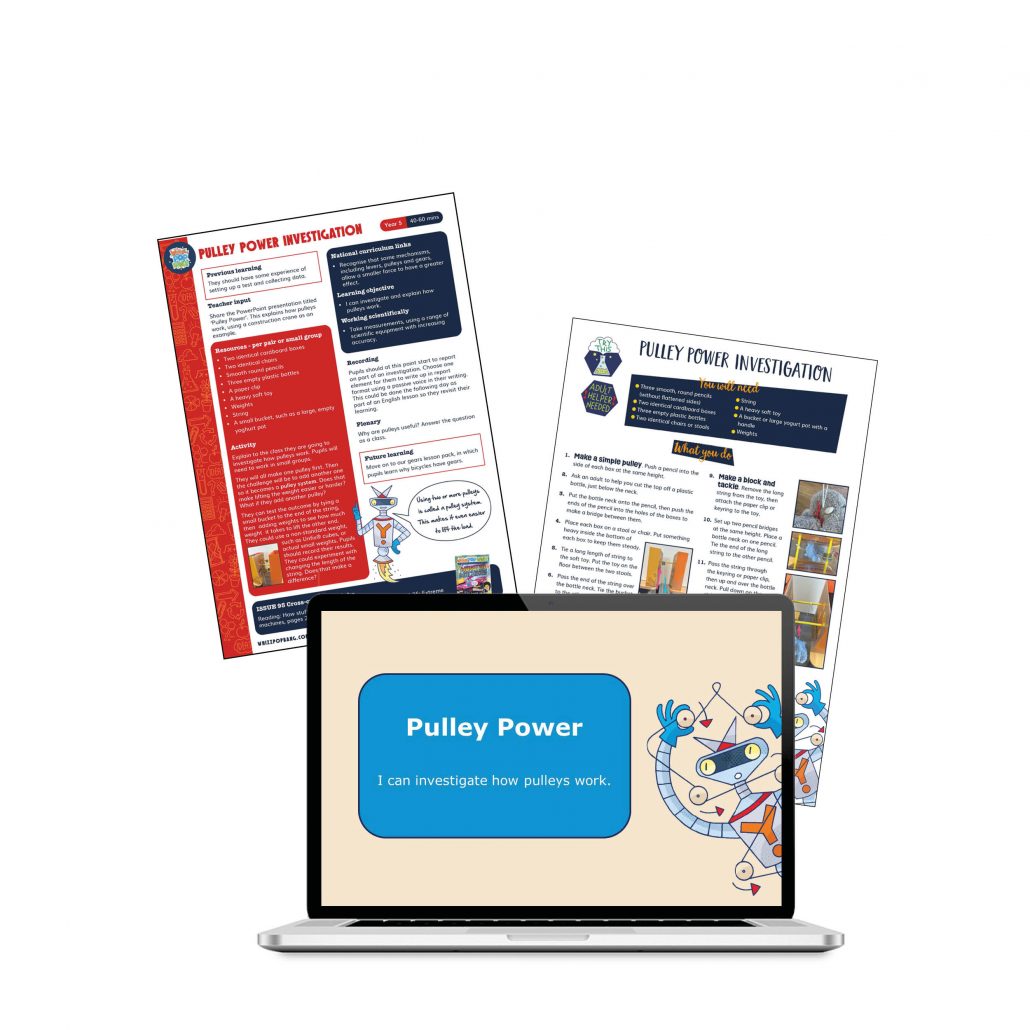 How should the lesson be recorded?
Should pupils record every step of a practical lesson?  From my experience, no, as this kills the enjoyment and does not reflect what they have learned. However, there are benefits to revising learning to help the knowledge to stick. Revisiting the lesson the next day is beneficial. In upper key stage two, pupils should be practising writing up part of their investigation in a passive voice.

Guided reading
To help consolidate pupils' learning, why not introduce some forces-themed reading into your English sessions? Download our fascinating reading comprehensions linked to this lesson pack.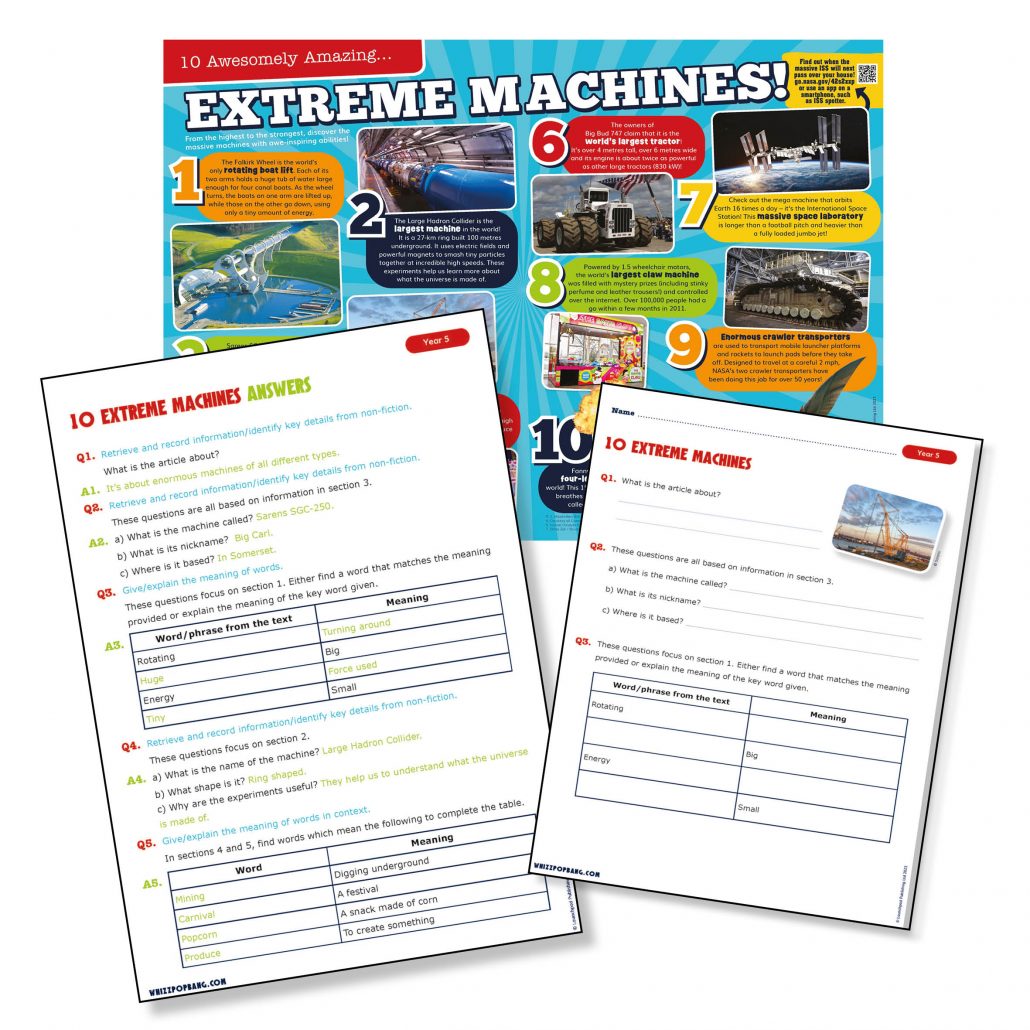 Whizz Pop Bang magazine and teaching resources are brilliant ways to enhance your school's science teaching:
We provide downloadable science lesson plans, PowerPoint presentations, hands-on investigations and science reading comprehensions written by primary school teachers.
Whizz Pop Bang teaching resources link to the National Curriculum, ensuring correct coverage.
All of our resources are year group specific, ensuring progression between the years.
We make cross-curricular links to other subjects, such as English, Maths, History, Geography, Art, Design and Technology and PSHE.
Prices from as little as £197.99 per year for a copy of Whizz Pop Bang magazine through the post each month and whole-school access to our ever-growing library of downloadable teaching resources, with unlimited teacher logins.
We've also have an individual membership option so teachers and home educators can access all of our amazing downloadable resources for just £20 for the whole year.