Add a sprinkle of science to your child's bookshelf this autumn with these three inspiring titles from Wren and Rook.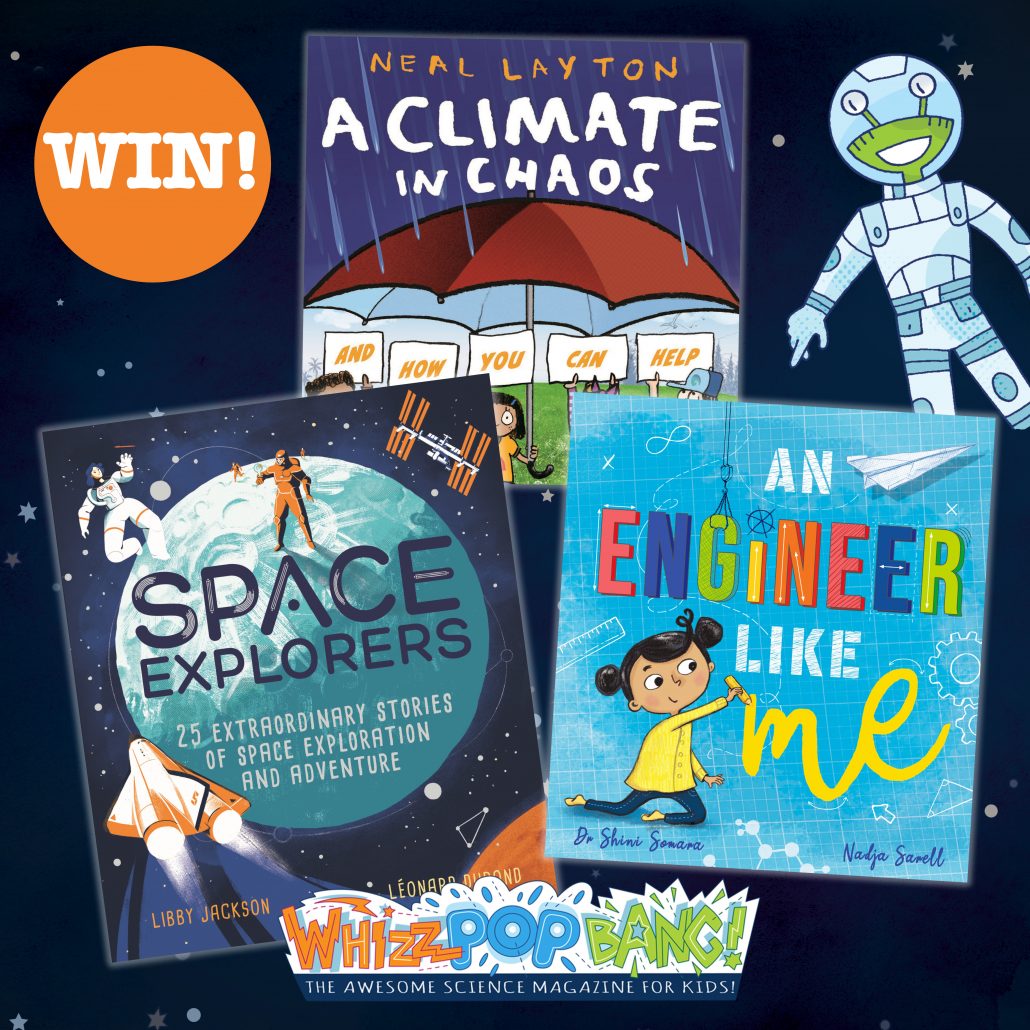 Launch yourself into the great unknown with Space Explorers by Libby Jackson. Marvel at 25 extraordinary true stories of humankind's thrilling journey to the stars which have been brought to life by Léonard Dupon's beautiful illustrations.
In An Engineer Like Me by Dr Shini Somara and illustrated by Nadja Sarell, Zara's journey around the city sparks some serious curiosity: How do roller coasters do loop-the-loops? How do planes stay up? As she marvels about how they work, Zara learns about some of the brilliant engineers who have shaped the world around her. This inventive book is packed with engineering explanations and challenges get future scientists thinking.
A Climate in Chaos by Neal Layton tackles the huge issue of our warming planet by explaining what it is, what's causing it and – most importantly – how we can all help to keep Planet Earth happy.
Want to win all three books for your family? We've got five bundles of three to give away to Whizz Pop Bang fans!
To be in with a chance of winning, simply answer this question in the comments:
Who was the first human in space?
A Buzz Aldrin
B Yuri Gagarin
C Sally Ride
Good luck!
This competition closes at midnight on Wednesday 30th September 2020. Whizz Pop Bang competition terms and conditions are here.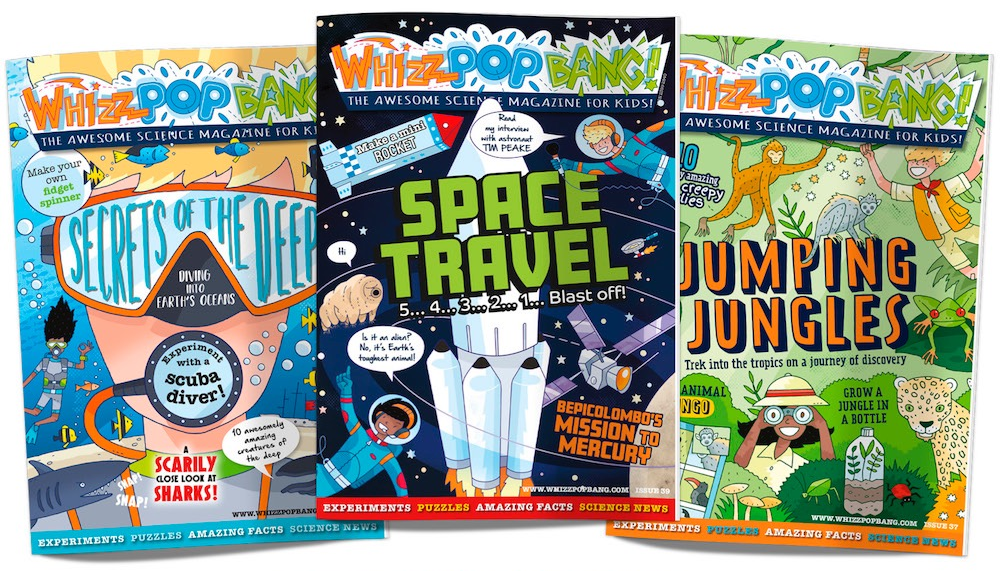 Whizz Pop Bang is a top-quality, gender-neutral, advert-free science magazine for families everywhere. Each issue is packed with experiments, activities, amazing facts, puzzles, jokes, riddles and more. Find out more here!